Cute has as its aim, theoretical and practical training of healthcare staff in developing countries, in the field of reconstructive plastic surgery, specifically addressed to the treatment of burns and their outcomes.
CUTE PROJECT achieves its objectives as follows:
Planning humanitarian missions aimed at training local staff, physicians and healthcare professionals through theoretical and practical lessons in operating room to help local healthcare staff to be autonomous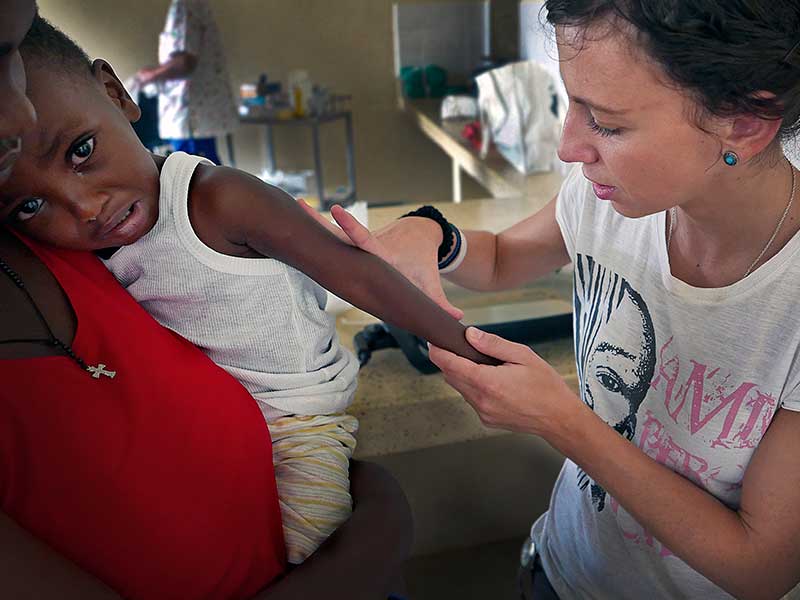 Granting scholarships to healthcare personnel from developing countries in order to study in Italy and complete their training to acquire specialized skills
Organizing healthcare and training activities addressed to people in need at national and local level (setting up new clinics of plastic surgery and training courses)
Preventing burns among children aged 4-7 through workshops with educational activities presented by a character called Cuty firephant, which is our mascot
The poorest African countries have a dramatic need of Reconstructive Plastic Surgery since they do not have the opportunity of specific training. Moreover, patients with burns or injured do not get appropriate care in order to avoid retracting scars.
Retracting scars make children and adults disabled above all if they are on their limbs because they prevent those patients from having a normal active life. It is essential to train local medical staff and nurses to provide appropriate care to avoid this type of scars as well as their disabling outcomes, thus improving patients' life.

 
For example: operating a child's hand with a retracting scar means giving that child the opportunity to attend school and hope for a better life.
Reconstructive Plastic Surgery deals with some malformations such as labiopalatoschisis, quite frequent in African countries. This malformation makes it difficult for children to survive because of a high rate of recurrent infections of the respiratory tract and difficulties in feeding.
The training activity during the missions for local medical staff takes place in the operating room as well as in the clinic for medications and in the ward as for medical treatment. Patients who do not need surgery may have both medical treatment and physiotherapy.
We are a very heterogeneous group of people where you can find a variety of skills: there are also doctors and nurses but many of us do very different jobs and this allows us to be really multitasking.
Francesca Galdini

Luca Arrò

Sajda Bencivelli

Eva Mesturino

Daniele Bollero
Enzo Amelio (NURSE)
Silvia Berutti (NEPHROLOGIST)
Tamara Palmieri (OCCUPATIONAL SAFETY)
Luca Sivera (ANESTHESIOLOGIST)
Dorina Caldarescu (NURSE)
Martina Canata (NURSE)
Marta Cravino (EMERGENCY DOCTOR)
Ugo Crovella (PLASTIC SURGEON)
Paola Curto (NURSE)
Alessia Desantis (NURSE)
Samantha Marocco (SURGICAL NURSE)
Valeria Malvasio (SURGEON PEDIATRICIAN)
Patrizia Marsura (TEACHER)
Loredana Silvestro (SURGICAL NURSE)
Debora Di Latte (EVENTS)
Marina Foschia (FUNDRAISING)
Jamal Ganel (PLASTIC SURGEON)
Vincenzo Lovermi (SURGICAL NURSE)
Patricia Visconti (ANESTHESIOLOGIST)